Drones must meet these general requirements:
Motor-to-motor (MTM) diagonal distance must not exceed 330mm;
Battery voltage must not exceed 25.5v (6s);
All-up-weight (AUW) must not exceed 1000g;
Propeller diameter must not exceed 6 inches;
Metal propellers or any propeller protection devices are not allowed;
Each motor can be tilted up to 15° maximum angle in each direction;
Only electric motors.
Radio Control System
Participants are allowed to use 2.4Ghz and 868Mhz (Crossfire etc.) radio control systems. Both systems must abide by Belarusian regulations:
2.4Ghz — transmission power during event must not exceed 100mw and must employ Listen Before Talk (LBT). This means that all FrSky systems must use the EU LBT firmware (transmitter and receiver);
868Mhz — transmission power during event must not exceed 25mw and telemetry must be switched off as well as dynamic power.
Video transmission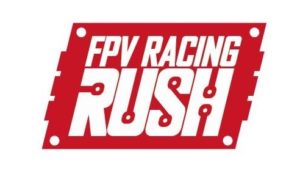 FPV Community in Belarus carried out a number of tests for Rush FPV video transmitters. We flew various Rush FPV VTXes in combination with TBS Unify products in a group of 4, 6 and 8 pilots. You can find video featuring the test here. Given the success of the test, Rush FPV video transmitters are now permitted for FAI World Cup Belarus 2020.
The full list of video 5.8Ghz transmitters allowed for use during this event includes  TBS Unify, ImmersionRC Tramp, Rush FPV and FuriousFPV Stealth video transmitters in combination with circular polarized antenna. Video transmission must abide by Belarusian regulations:
transmission power during the event must not exceed 25mw.
Video transmitters not mentioned above cannot be used during the event. Linear/dipole antennas are not allowed!
NOTE: We reserve the right to add or remove (removal can't be done less than a month before event) video transmitters from the existing list by updating information here.
LEDs
Each drone must be equipped with at least 40 RGB LED functioning elements (for example — 8 RGB LED strips containing 5 LED elements each on both side of each arm) which are located under drone arms/body or in the back. These RGB LED elements must be switchable either by hand or electronically to adjust to any of these colors — RED/YELLOW/GREEN/BLUE/CYAN/PURPLE. During flight each color will represent a video frequency.
Drone cannot be used if at the start of flight RGB LED elements are not in working order or pilot is not able to set up the correct color.
Failsafe
Must be set to drop or no pulses. Any last RC input holding or other methods that try to keep the drone in the air after it has lost RC signal are not allowed.
Automatic modes
Horizon, angle, level and other stabilization (including GPS assist etc.) modes are not allowed. Anti-crash, turtle or similar modes which are meant to either stop the «spin of death» after hitting an obstacle or flip drone after a crash are allowed but use of these can be limited by the assigned judge if drone is deemed not fit for flight.